My experience of going through Draper University's Fundamental of Entrepreneurship program
With a mission to enable one million entrepreneurs by 2030 at Draper Startup House, we have heard from more entrepreneurs in our community enrolling in the DU program offered across our locations, as they set out on their adventure to launch a startup. Making Silicon Valley's entrepreneurship education accessible globally, we hope to continue empowering more startups to take off. This is a special feature by a DU alumni, Jasmeet Singh, from the Draper Startup House community.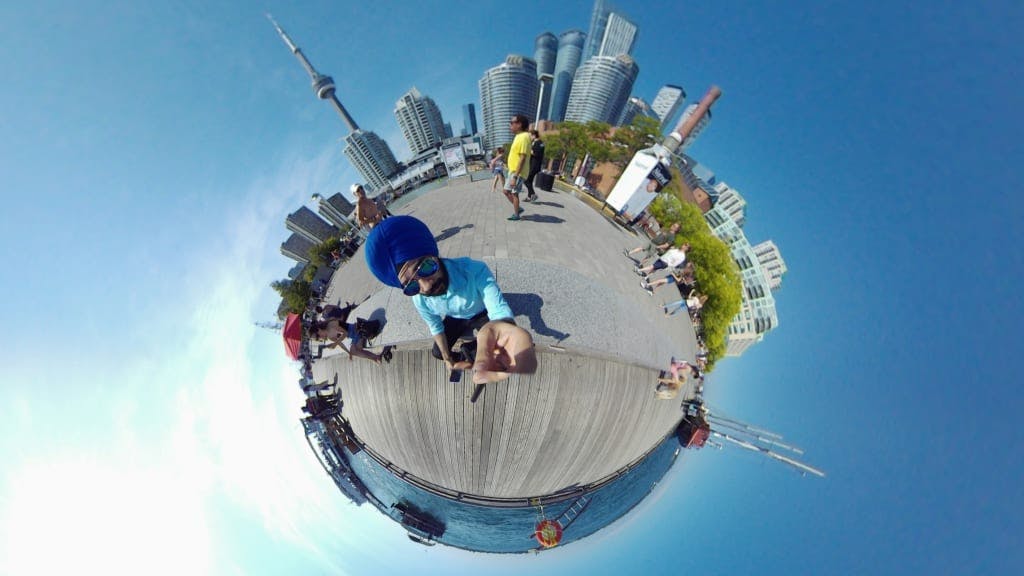 Before registering for the Fundamentals of Entrepreneurship program offered by Draper University I did the following:
1. Got in touch with the Draper Startup House in Bangalore to get my doubts cleared about the program and the accommodation. Though moving to the Draper Startup House in your country is not needed, and I couldn't do it because of my commitments in other places, I highly recommend getting in touch with them. Not only will it help you get familiar with your local startup system more, it will also help you network better before and after the program. If you can move to the closest Draper Startup House I would recommend doing so.
2. Made sure I was available for the dates of the program from 1st to 16th Feb 2021. Even though online classes are of only 2 hours (8–10am PST or 9:30–11:30pm IST) each day there is a lot of work during these 2 weeks that you will have to do to get the best out of the program so the more time you have to dedicate to the program the better it is for you.
If you want to know more, you can check my website Jasmeet.me for contact details or connect with me on instagram.
Program Details
Day 1: The inauguration was mostly an introduction to the program and the Draper Network itself, by Tim Draper himself along with Andy Tang and others from the DraperU.
Day 2: The first class by Philip Harding focused mostly on Finding your Why. So if you are not sure what your life-goal is or what your passion is before you create a startup, this class will help force you to think about these things, how you approach problem solving, who you want to help. All of these are the first step in creating your startup. Without a clear understanding of what drives you and what your goals are you will not stay motivated to keep going towards building your startup. So if you're not someone who has this figured out, this is the most important step for you.
I personally have had my Ikigai figured out a long time ago, but this was an interesting session to go a little bit more in depth into it.
Day 3: Prototype Thinking. Once you've figured out your "Why" its time to figure out your "What". What will you build? What kind of people would use this? And the best way to do that is build a prototype. Olivia Wong went into detail on how to build your prototype without spending a lot of money. The prototype may not be fancy looking or even working, but with tools like Canva, MarvelApp, and even your high-school level crafting skills, you can prototype your ideas and showcase them to customers before you even start building anything to get the feedback you need to build your product.
Day 4: Sales & Marketing. Steve Good & Yuri Cataldo went into how to approach your startups' Sales & Marketing strategies and manage questions like: Who is your ideal/target customer? Where are they located? How will you target them and put your product in front of them? What will be your key messaging to them? Being a quintessential engineer, Sales and Marketing are not my core strengths so some of the techniques in this session were really helpful for me personally.
By this class you'll start working in teams and its no longer a solo activity. From here on out for the next few days you'll be added to a team and work with them closely at least till the end of Herothon.
Day 5: David Bland taught Business Modelling. If you've never read the book Business Model Generation by Alexander Osterwalder & Yves Pigneur you need this class to help guide you through the process of building your business model canvas and define each category on it. Your team will work together on Mural to build that canvas through your discussions on Slack.
Day 6–7: This is where the Herothon begins. The idea of the Herothon is to get you into team building mode. The problem statement is given and your team has to build everything you've learned so far - Sales & Marketing Strategy, Business Model, a low cost prototype, a presentation that shows all of this and a 2 minute pitch to go along with that presentation. Though a physical prototype is not necessary, its my forte, so my team was the only one to have built one of the ideas that we had picked. You can get a little more detail on it here and see it here. As part of our sales & marketing strategy we reached out to loads of key sports people on twitter and started hearing back from them as well. Even though this was the idea and a couple of other teams were working on the same idea as well, we chose to differentiate ourselves in 2 ways - The capabilities of our product (one of the ideas was so moonshot worthy that it won us an extra Fail Point, meaning something worth pursuing even if you fail to achieve it, because it will be amazing if you manage to successfully build it); and my crazy marketing strategy (which comes from watching Nathan For You) that we actually started tweeting it to people even though it was only a mock idea. You can find more details about the full capabilities of the idea on my instagram highlights.
Day 8: Herothon Pitch. Every team pitches their idea to Andy and other judges from DraperU and scored for various things, get extra points for Best Delivery, Best Presentation, or Fail Point, and then get chosen for the top 3 teams overall.
Asra Nadeem then did a session on Building your Career Moat. If you don't know what moats are, check out this video on how Warren Buffett defines an economic moat. A career moat is something similar to that but personal for you - your superpower, something you do best and is unique to you.
Day 9: Asra did the session on building your pitch deck, what points to keep in mind while you create your deck, what VCs are looking for when they look at your startup, and what the best fundraising practices are.
Day 10: Marriage Funding Paradox session by Andrew Tang went into details about how dating and marriage are analogous to startups, fundraising and interacting with investors. Towards the end of the session my own history as a dating coach came up, which I was not expecting, but was fun to discuss scenarios with Andy on how a similar scenario with an investor could be handled.
Day 11: Naeem Zafar took the session on Finance & Term Sheets and went over things that you need to keep in mind when raising money for your startup, how term sheets and convertible notes work, and other pointers of things to keep in mind about valuation & how to allocate shares of your company at every stage. Basically everything you need to know about the math behind fundraising.
Day 12: Lecture on Leadership by Gina Kloes focused mainly on leaders and how to develop leadership qualities in your daily life to improve how you manage your team and business.
Day 13–14: For those in the program who already have a startup or are starting to build one, these 2 days are meant for preparing for the Demo Day. Even though you are not working with your course team member now, you can ask those in your team who might not be building a startup to help you build your pitchdeck from scratch or simply do it on your own. The pitch deck needs to be then in a 2-min video with you presenting it. You can choose to be on video if you like or add your audio to the recorded presentation.
Day 15: Practice session for Demo Day. This is when you give your 2-min pitch live to people in the Draper Network but not necessarily involved with DraperU. The judges then give you feedback on things to improve in your pitch and ask questions about your business that may not be immediately apparent, which you can then use to add to your pitch and work on for Demo Day. They also score your pitch.
Day 16: Demo Day. The top 20 pitches from the practice session get chosen to pitch to Tim Draper, Andy, Asra and other members of the Draper Associates. And if this is the chance you have been waiting for its also important to know what kind of startups Tim personally likes to hear about. The top 3 pitches of the day can then send Tim their details and take discussions forward. I was selected in the top 20 but not in the top 3. I started building my new data science startup on the same day the course started (Feb 1 2021), and the only question Tim asked me after my pitch was if I had customers, which I did not at that point though we had made some really amazing leaps in only 15 days of work. I intend to go back and discuss it again in about a month once my team is closer to completing the MVP(Minimum Viable Product).
Overall, it was an amazing experience that helped fill some of my own gaps in knowledge that exist even after 7+ years of running multiple (bootstrapped) startups and got me back into making 1/2/5 minute pitches, something I hadn't done since 2017 and definitely needed more practice on.
---
The next Draper University cohort (3-17 May) is now open for enrollment! Sign up before 28 April to enjoy early-bird rates.
About Draper University
Draper University has innovated entrepreneurial education. To date, their programs have united 2300+ entrepreneurs from 87 countries, who have raised over $350 million in venture funding. With an unconventional teaching process, students are challenged emotionally, physically, intellectually and spiritually through an inspiring team-based and activity-based curriculum, the ultimate goal is to launch something innovative and important. To learn more, click here.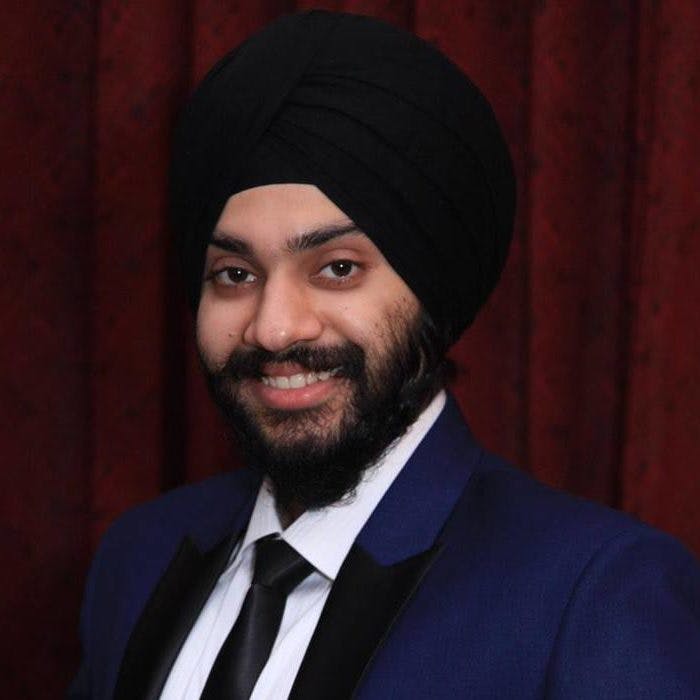 Jasmeet Singh aka BeardedMaker is an entrepreneur and a roboticist with a love for all things engineering. He enjoys working in the intersection of Robotics, AI, IoT, Home Automation, 3D Printing, Machine Learning, Wearables, Fashion-Tech, and Art. Founder of multiple startups since 2013 - RoboRium.com, JMoon MakerSpace, JMoon Labs, MakerMandi, and a data science startup launching soon.